Planning Committee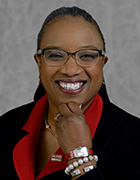 Christine Grant
Christine Grant is a full professor of Chemical and Biomolecular Engineering. As the Associate Dean of Faculty Advancement in the College of Engineering, she implements innovative initiatives supporting COE faculty, leads College RPT processes and crafts initiatives for STEM broadening participation. One of less than ten African¬American women full CHE professors in the nation, she received CHE degrees from Brown (Sc.B., 1984) and Georgia Tech (M.S., 1986; Ph.D. 1989). She's received the: AAAS Mentor Award, NSF Presidential Award for Excellence in Science, Math and Engineering Mentoring (PAESMEM), American Institute of Chemical Engineers Minority Affairs Committee Pioneers of Diversity Award. She is a Life Member of the Society of Women Engineers and AIChE and an AIChE Fellow. A co-editor of "Success Strategies from Women in STEM: A Portable Mentor"; she's done STEM policy work as a Visiting Senior Scholar at AAAS, an Expert in NSF's Engineering Directorate, and a Boeing Senior Fellow of the National Academy of Engineering.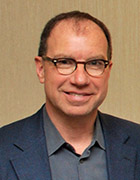 Russell Korte
Russ Korte is an Associate Professor of Organizational Learning, Performance, and Change at Colorado State University. Dr. Korte studies the socio-cultural systems in organizations and their effects on learning and performance in school and the workplace. This work focuses on engineering students, faculty, practicing engineers, medical students, and teachers. Prior to Colorado, Korte was at the University of Illinois at Urbana-Champaign where he helped redesign the first year engineering program as a Fellow with the Illinois Foundry for Innovation in Engineering Education and was a member of the Academy for Excellence in Engineering Education—a faculty development program at the University of Illinois. Earlier, he was a research assistant for the Center for the Advancement of Engineering Education at the University of Washington. Additional research interests include theory, philosophy, social science, workplace learning and performance, socialization, professional education, and organization studies.
John Krupczak
John Krupczak holds a Ph.D. in Mechanical Engineering and has served as an engineering faculty member for nineteen years. He teaches courses on engineering fundamentals as well as engineering and STEM literacy for non-engineers. Dr. Krupczak is an active member of the American Society for Engineering Education (ASEE) and has served as Chair of the Liberal Education Division and was founding chair of the Technological and Engineering Literacy Division.  He has been a Senior Fellow of the Center for the Advancement of the Scholarship of  Engineering Education (CASEE) of the National Academy of Engineering. From 2013-2016 he was a Program Director in the Division of Undergraduate Education at the National Science Foundation.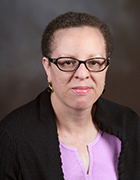 Ingrid St. Omer
Dr. Ingrid St. Omer is currently a faculty member at Virginia Tech in the department of Engineering Education.   She was previously a member of the University of Kentucky Department of Electrical & Computer Engineering and the founding Co-Principal Investigator for the ten-institution Kentucky – West Virginia Alliance for Minority Participation.  Prior to earning her doctorate, she worked in industry at Rosemount Inc., attaining the rank of Senior Engineer and Engineering Supervisor. Upon completion of her Ph.D. at the University of Missouri-Columbia (MU), she served as a Visiting Assistant Professor in the MU Department of Electrical Engineering, a Research Associate and President's Postdoctoral Fellow at the University of Minnesota, and as an Assistant Professor and Director of the Advanced Microelectronics Laboratory at Northern Arizona University.   Dr. St. Omer has been an active member of IEEE, MRS, and ASEE.  She has also held several leadership positions at the national level.

ASEE Staff
Ashok Agrawal
Ashok Agrawal is the managing director for professional services and director of external affairs at the American Society for Engineering Education. Agrawal holds a Doctorate in Management degree from the University of Maryland University College, an MS degree in Materials Science, an MS degree in Mining Engineering from the University of Kentucky, and a BS degree in Metallurgical Engineering from Nagpur University in India. Prior to assuming his present position he was the vice president for Academic Affairs, dean of the Math, Science, Engineering, and Technology Division at St. Louis Community College at Florissant Valley. Over the last 35 years Agrawal has served as a faculty member and administrator of engineering science and engineering technology Associates and Baccalaureate programs and has many professional and academic positions.  An ASEE Fellow, Dr. Agrawal is the recipient of 2012 James H. McGraw Award and 1996 Frederick J. Berger Award, and also the 2003 Governor's Award for Excellence in Teaching.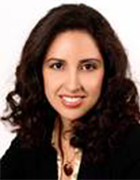 Rocio C. Chavela Guerra
Rocio Chavela is Director of Education and Career Development at the American Society for Engineering Education (ASEE). She holds a Ph.D. in Engineering Education from Purdue University, a B.S. and a M.S. in Chemical Engineering from Universidad de las Americas, Puebla in Mexico. Rocio's current efforts focus on engineering faculty and graduate student development, with particular emphasis on the adoption of evidence-based instructional practices.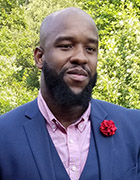 Ray Phillips
Ray Phillips is an assistant program manager at the American Society for Engineering Education (ASEE). He received his B.S in Computer Information System from Livingstone College.  He serves as a website designer and photographer for projects such as I-Corps TM for Learning,  Virtual Communities of Practices (VCP) and Transforming Undergraduate Education in Engineering (TUEE).