ASEE Staff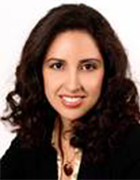 Rocio C. Chavela Guerra
Rocio Chavela is Director of Education and Career Development at the American Society for Engineering Education (ASEE). She holds a Ph.D. in Engineering Education from Purdue University, a B.S. and a M.S. in Chemical Engineering from Universidad de las Americas, Puebla in Mexico. Rocio's current efforts focus on engineering faculty and graduate student development, with particular emphasis on the adoption of evidence-based instructional practices.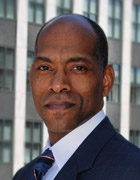 Norman Fortenberry
Dr. Norman Fortenberry has been the Executive Director at American Society For Engineering Education (Inc) since May 1, 2011. Dr. Fortenberry the Founding Director of the Center for the Advancement of Scholarship on Engineering Education (CASEE) at NAE. Dr. Fortenberry previously served as Director of the Division of Undergraduate Education (DUE) at the National Science Foundation. Before becoming division director at NSF, Dr. Fortenberry served as an Executive Director of the National Consortium for Graduate Degrees for Minorities in Engineering and Science, Inc. (The GEM Consortium). Dr. Fortenberry was previously a member of the mechanical engineering faculty at the Florida A&M University — Florida State University College of Engineering. A fellow of ASEE and the American Association for the Advancement of Science, Dr. Fortenberry is the author or co-author of more than 48 peer-reviewed publications and has written proposals for funded projects exceeding $16 million. He received bachelor's, master's and doctoral degrees in mechanical engineering from the Massachusetts Institute of Technology.

Meeting Facilitators
Ashok Agrawal
Ashok Agrawal is the managing director for professional services and director of external affairs at the American Society for Engineering Education. Agrawal holds a Doctorate in Management degree from the University of Maryland University College, an MS degree in Materials Science, an MS degree in Mining Engineering from the University of Kentucky, and a BS degree in Metallurgical Engineering from Nagpur University in India. Prior to assuming his present position he was the vice president for Academic Affairs, dean of the Math, Science, Engineering, and Technology Division at St. Louis Community College at Florissant Valley. Over the last 35 years Agrawal has served as a faculty member and administrator of engineering science and engineering technology Associates and Baccalaureate programs and has many professional and academic positions.  An ASEE Fellow, Dr. Agrawal is the recipient of 2012 James H. McGraw Award and 1996 Frederick J. Berger Award, and also the 2003 Governor's Award for Excellence in Teaching.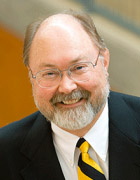 Kenneth F. Galloway
Kenneth F. Galloway is a Distinguished Professor of Engineering at Vanderbilt University. An alumnus of Vanderbilt, he earned his doctorate from the University of South Carolina and went on to hold professional appointments at Indiana University, NAVSEA-Crane, the National Institute of Standards and Technology, the University of Maryland, and the University of Arizona before returning to Vanderbilt as Dean in 1996. He served as Dean of Engineering from 1996 until 2012. Dr. Galloway's research and teaching activities are in solid-state devices, semiconductor technology, and radiation effects in electronics. He has published numerous technical papers in these areas and has conducted research sponsored by several U.S. Department of Defense organizations.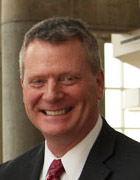 Michael K.J. Milligan
Michael K. J. Milligan is the Executive Director and Chief Executive Officer of ABET, the global accreditor of college and university programs in applied science, computing, engineering and engineering technology. Under his leadership, the organization has increased its geographical reach and diversity, now representing 35 member societies and accredited programs in 29 countries. Prior to joining ABET in 2009, Milligan held various leadership positions in the government and in academia. He also served 24 years as a career U.S. Air Force officer. Milligan has a Ph.D. from the University of Texas at Austin, an M.S from the University of Massachusetts at Lowell, and a B.S. from Michigan State University – all in electrical engineering. He also earned an M.B.A. from Western New England College, Springfield, MA, is a registered Professional Engineer (PE) in Colorado and Maryland and a Certified Association Executive (CAE).