Planning Committee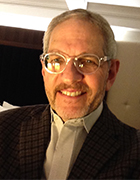 Daryl Chubin
Daryl Chubin is an independent consultant living in Savannah, Georgia. From 2004-2011, he was Founding Director of the Center for Advancing Science & Engineering Capacity at AAAS in Washington, DC. Prior to that, he was Senior Vice President at the National Action Council for Minorities in Engineering after nearly 15 years in federal service at the National Science Board, the National Science Foundation, the White House Office of Science and Technology Policy, and the congressional Office of Technology Assessment. He served on the faculty of four universities, achieving the rank of Professor at the Georgia Institute of Technology and,1991-2010, as Adjunct Professor in Cornell University's Washington Program. Dr. Chubin is the author of eight books and numerous reports and articles on science and education policy and evaluation, and career development. He is also a columnist for MemberCentral, the members-only site at www.membercentral.aaas.org.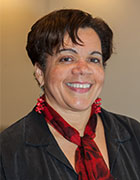 Yolanda Comedy
Yolanda L. Comedy is the Director of the American Association for the Advancement of Science (AAAS) Center for Advancing Science & Engineering Capacity and independent consultant working on science and technology (S&T) issues including S&T policy; cybersecurity; space commercialization; science, technology, engineering and mathematics (STEM) education and diversity; and business strategy. Comedy obtained her Ph.D. from Indiana University in Political Science and Public Policy. She spent two years leading efforts on global democracy issues for the USAID as an AAAS fellow. Comedy worked for the White House, serving as a Senior Policy Analyst for both the President's Committee of Advisors on Science and Technology and the President's Information Technology Advisory Committee. She then moved to IBM and was worked on initiatives in philanthropy, governmental programs and consulting on issues ranging from education reform, to the impact of advancements in semiconductors and supercomputers, to innovation, and the effect of a global pandemic on business.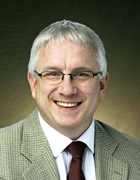 Roger Green
Roger Green received BS, MS, and PhD degrees in electrical engineering from the University of Wyoming in 1992, 1994, and 1998, respectively. During his Ph.D. studies, he also obtained a graduate minor in statistics. He is currently an Associate Professor and Undergraduate Coordinator with the Electrical and Computer Engineering department at North Dakota State University, where he teaches courses and conducts research in signal processing. Since its inception in 2008, Dr. Green has been an active member of the NDSU Advance FORWARD Advocates, a group of male faculty dedicated to effecting departmental and institutional change in support of gender equality. As part of this group, he regularly trains men, at NDSU and other institutions, to better serve as gender equity allies. Dr. Green is the author of a series of advocacy tips, published by the Women in Engineering Division (WIED) of ASEE and available at wied.asee.org.
Beth Holloway
Beth Holloway is the Director of the Women in Engineering Program (WIEP) and the Assistant Dean for Undergraduate Education in the College of Engineering at Purdue University. WIEP develops and administers research-based comprehensive activities and programs to recruit and retain women in engineering from Kindergarten through graduate school. As Assistant Dean, she is responsible for the College's scholarship strategy, retention of undergraduate students, and undergraduate student data. Her research areas include differential retention issues for students across engineering disciplines; engineering admissions practices; and women and leadership, particularly in male dominated careers. Holloway was president of the Women in Engineering ProActive Network (WEPAN) in 2006-07. She is the current chair of the Women in Engineering Division of the American Society for Engineering Education. Holloway received B.S. and M.S. degrees in Mechanical Engineering and a Ph.D. in Engineering Education, all from Purdue University.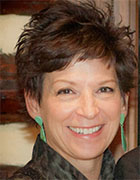 Diane Matt
Diane Matt is the Executive Director of (WEPAN), Women in Engineering ProActive Network, a national organization focused on leveraging research and best practices to propel the full inclusion of women in engineering higher education and the workforce. In her role with WEPAN, Matt works with leaders and advocates from 140 universities and with 24 major corporations that are committed to values of diversity and inclusion.   WEPAN is a 25-year old organization with a vision of sustainable, systemic inclusion in engineering. WEPAN is known as a thought leader and for undertaking strategic, practical initiatives to advance STEM gender diversity.  Ms. Matt brings a deep understanding of the urgency of advancing gender equality in engineering, the organizational and individual barriers to be addressed; cutting-edge insights into successful precedents in bellwether universities and corporations, and the networks of professionals that are in the forefront of this effort.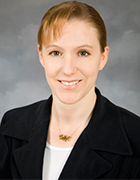 Adrienne Minerick
Adrienne R. Minerick is an Associate Professor of Chemical Engineering at Michigan Technological University and Faculty Fellow in the Office of Research. She directs the Medical microDevice Engineering Research Laboratory (M.D. – ERL), teaches graduate and undergraduate classes, and is active in chemical engineering educational pedagogy as well as women in engineering programs. She presently serves as the treasurer of the Women in Engineering Division, American Society for Engineering Education's Professional Interest Council I Chair, and is the co-chair of ASEE's Diversity Committee.

Teri Reed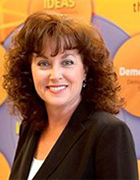 Dr. Teri Reed received her B.S. in petroleum engineering from the University of Oklahoma and spent seven years in the petroleum industry, during which time she earned her MBA. She subsequently received her Ph.D. in industrial engineering from Arizona State University. An advocate for research-informed approaches to engineering education, curricular reform, equity, cultural humility and policy, as well as student recruitment and retention efforts, Dr. Reed has made significant contributions nationally as well as at Arizona State University, the University of Oklahoma, Purdue University, and Texas A&M University where she has spent her academic career. She is a fellow of the American Society for Engineering Education (ASEE), and a member of the Institute of Electronics and Electrical Engineers, and the Society of Petroleum Engineers. She serves as an ABET Engineering Accreditation Council evaluator for ASEE, is the past co-chair of the Undergraduate Experience Council, and chair of the Diversity Committee.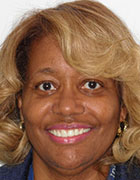 Crystal Sayles, Esq
Crystal D. Sayles is a Senior Patent Attorney for Intel Corporation.  She currently manages US and foreign patents/patent applications for the System Software Portfolio.  Ms. Sayles began her legal career in 1995, with the D.C. law firm of Sterne, Kessler, Goldstein & Fox, P.L.L.C. (SKGF).  She remained with SKGF until she joined Intel Corporation (2002).  Prior to joining SKGF, Ms. Sayles was a Senior Engineer with The Johns Hopkins University/Applied Physics Laboratory, where she designed and developed hardware and software prototype systems for military and civilian applications. Ms. Sayles received her J.D. from The American University Washington College of Law.  She received Master of Science Degrees in Electrical Engineering and Computer Science from The Johns Hopkins University, and her Bachelor of Science degree in Systems Engineering from Boston University.  She is admitted to practice law in Maryland, D.C., and Virginia, and before the United States Patent and Trademark Office (U.S.P.T.O.).

ASEE Staff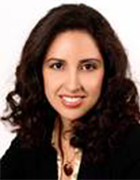 Rocio C. Chavela Guerra
Rocio Chavela is Director of Education and Career Development at the American Society for Engineering Education (ASEE). She holds a Ph.D. in Engineering Education from Purdue University, a B.S. and a M.S. in Chemical Engineering from Universidad de las Americas, Puebla in Mexico. Rocio's current efforts focus on engineering faculty and graduate student development, with particular emphasis on the adoption of evidence-based instructional practices.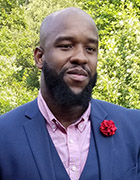 Ray Phillips
Ray Phillips is an assistant program manager at the American Society for Engineering Education (ASEE). He received his B.S in Computer Information System from Livingstone College. He serves as a website designer and photographer for projects such as I-Corps TM for Learning,  Virtual Communities of Practices (VCP) and Transforming Undergraduate Education in Engineering (TUEE).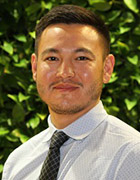 Tengiz Sydykov
Tengiz Sydykov managed federally and privately funded projects on education policy, inclusion, and curriculum design. In 2013, he was involved in the implementation of the pilot NSF Innovation Corps for Learning program that applies startup principles to innovation within STEM education efforts. Tengiz ran three consecutive I-Corps L national cohort programs. In addition, he was the financial administrator for EcoCAR: Advanced Vehicle Technology Competition program, sponsored by the General Motors and the Department of Energy, and consulted at the Conrad Spirit of Innovation Challenge, sponsored by NASA, Lockheed Martin, and Space X.