ASEE Staff
Ashok Agrawal
Ashok Agrawal is the managing director for professional services and director of external affairs at the American Society for Engineering Education. Agrawal holds a Doctorate in Management degree from the University of Maryland University College, an MS degree in Materials Science, an MS degree in Mining Engineering from the University of Kentucky, and a BS degree in Metallurgical Engineering from Nagpur University in India. Prior to assuming his present position he was the vice president for Academic Affairs, dean of the Math, Science, Engineering, and Technology Division at St. Louis Community College at Florissant Valley. Over the last 35 years Agrawal has served as a faculty member and administrator of engineering science and engineering technology Associates and Baccalaureate programs and has many professional and academic positions.  An ASEE Fellow, Dr. Agrawal is the recipient of 2012 James H. McGraw Award and 1996 Frederick J. Berger Award, and also the 2003 Governor's Award for Excellence in Teaching.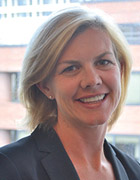 Stephanie Harrington-Hurd
Stephanie Harrington-Hurd is the Manager for K-12 Activities at ASEE. She previously managed various engineering education initiatives at JETS, Inc. and was the Program Manager of the AbilityOne/National Engineering Design Challenge, a competition for high school and university students.  Stephanie was an Instructor at the Catholic University of America in both School of Architecture and the School of Engineering where she also served as the Assistant to the Dean for Outreach. Stephanie began her career as a Structural Engineer for the Office of Overseas Building at the US Department of State. Stephanie holds a BS in Civil Engineering from the University of Virginia and an MS in Civil Engineering for the University of Texas at Arlington. She is also currently adjunct faculty at Northern Virginia Community College.

Meeting Facilitators
Christopher Carr
Christopher Carr is the Program Manager, Outreach & Public Affairs for the National Science Foundation's Graduate Research Fellowship Program, administered through the American Society for Engineering Education. He represents the program throughout the United States at conferences, workshops, panels, and webinars. Christopher mainly works in the area of STEM education and policy, with a particular passion for access to education, diversity in STEM, and nuclear, and international politics. Christopher is co-author on "What's Next with Trident," a backgrounder on the United States and the United Kingdom's joint nuclear deterrent: the Trident submarine ballistic missile system. Christopher holds a Bachelor of Arts in International Relations and History from William Jewell College, a Master of Science in International Management (Middle East and North Africa) from the School of Oriental and African Studies at the University of London, and a Master of Public Policy from Pepperdine University. He is currently working on his Doctor of Public Administration degree from the University of Baltimore.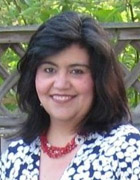 Yvette B. Deale
Yvette B Deale is the User Interaction Design Manager at ASEE. She works with both internal customers as well as ASEE members to enhance the user experience of ASEE's websites, applications, forms, etc. Yvette holds a BS Engineering – Computer Science from the University of Florida with a minor in Mathematics and is a Tau Beta Pi member. Some of the organizations she has worked for are Fairfax County Public Schools system, United Airlines, CSC, and Hewlett-Packard.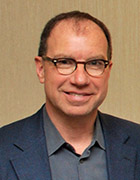 Russell Korte
Russell Korte is Assistant Professor, Organization Learning, Performance, and Change, School of Education, Colorado State University. Dr. Korte's research focuses on understanding the socio-cultural processes affecting the learning and performance of engineering students, graduates, and faculty. Recent work included developing innovative educational experiences for engineering students as a Fellow with the Illinois Foundry for Innovation in Engineering Education and a member of the Academy for Excellence in Engineering Education at the University of Illinois. He has been active for over 20 years in designing and delivering educational programs across a range of industries and educational institutions. He also has experience working with professionals in activities similar to the training program proposed here. Dr. Korte received his B.S. in Education, an M.B.A. in Marketing, and a Ph.D. in Human Resource Development, with a doctoral minor in Business Administration and a Graduate Certificate in Adult Education from the University of Minnesota.